Are you tired of your Zoysia lawn turning brown during the winter months? Do you just want your lawn to be a luscious green color year-round? Unfortunately, there is no way to change the genetic make-up of Zoysia to fix this issue, but we do have some other solutions for you to try out.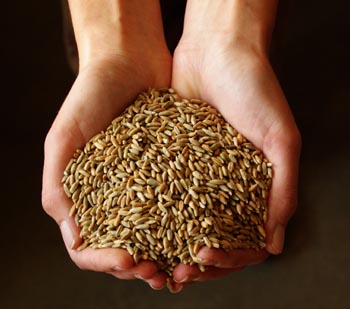 If you live in a warmer climate area, you may over-seed your Zoysia with rye grass seed to liven the color of your lawn. Because the Zoysia is dormant, it will not be harmed by the over-seeding. Rye grass can't survive the heat of summer and will be overtaken by your Zoysia. As long as your temperatures are fairly warm year-round, this is the best solution for you.
However, if you live in a cooler climate area, you may choose to dye your Zoysia lawn green. Yes, I said dye it! A simple solution such as liquid food coloring will do the trick. Just use a sprayer to broadcast the dye over your lawn that has gone dormant. We see golf courses on TV that do this all the time to make everything look nice and green. There are more long-lasting commercial products also available.
If you don't wish to do anything to your lawn and you live in a more northern climate, you could always hope for snow to come and blanket your property! Grab a hot chocolate and pull up a chair by the fireplace and admire the view!