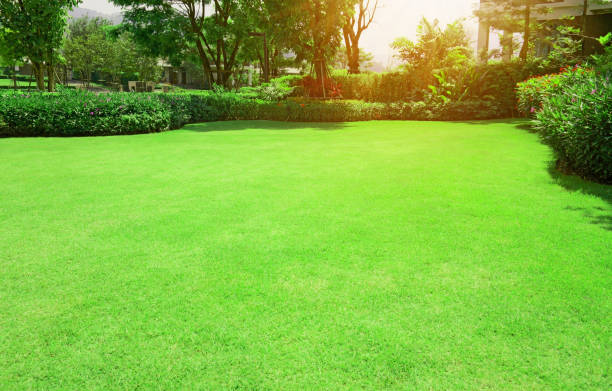 We value our customer's feedback every year and feel it is important to hear your thoughts and how you think we can make your experience better. Every review we get back is published for all to see. This helps other customers with questions they may have as well as allowing us to do better as a company. We enjoy sharing your thoughts and feelings and here are a few we really appreciated….
Good stuff (New Hampshire)
"This is the second year I've ordered, received and planted the super plugs. Ordering is easy, instructions are simple, and the product stands up well. I love the way the spreading grass blocks out weeds and makes a thick turf."
Zoysia plugs produce a beautiful thick green lawn (Arizona)
"Always a great shopping experience with Zoysia Farm, don't have to worry about planting at wrong time for my climate because they will only ship the plugs at the right time to plant. Great customer service."
Excellent Website (Virginia)
"The amount of information on the website is great! I feel much more informed about the grass, how to plant it, maintain it, and what to expect from it. The ordering process was simple and convenient, and I feel like I got a fair price for what I ordered."
Great Experience (Kansas)
"My experience with Zoysia Farms was great. I followed the instructions on the web page to easily complete my order. I followed the planting instructions and got all of the plugs planted in an afternoon. I also sprinkled the root stimulator on the planted plugs. I have purchased plugs for the last four years and the zoysia I planted has thrived and spread."
FABULOUS!! (Georgia)
"Excellent. Delivery was very quick. I love the plugs. Easy to install. Directions were easy to follow."
Improve erosion (Virginia)
"Very prompt delivery and after a week, the plugs are becoming green. The area that I was having difficulty with seeding because of the slope with my seeds and straw was being washed away. After placement of the plugs we had 2 heavy rains, but the plugs did not wash away."
Great family feel (California)
"Great family feel to the call, love you guys!"
Great product and service! (New Jersey)
"Very good customer service! The Nutri-20 product worked really well and instructions were very simple. Highly recommend Zoysia farms."
Quality product, quick shipping (Tennessee)
"Excellent! Purchased online. Shipping was quicker than expected. Product quality was great and arrived green with damp roots. Will definitely purchase again."
Fantastic Company! (New York)
"I have ordered from Zoysia Farms in the past and will continue. I have had to contact them previously for question and they resolved all issues immediately. Their products are shipped quickly and have been of high quality."
Best Grass in town (New York)
"Very Strong Grass People love to walk on this Grass I have had this grass for over 50 years."
Exceptional (Maryland)
"I have bought from them 4 or 5 times and I have never had a bad experience. The orders were always on time and every plug that I have purchased and planted has stayed alive and is spreading. I can only do so many plugs a year and have a rather large yard, thus the reason of ordering so often."
Reviews help us see what is important to our customers; correct anything we were not aware of directly and most importantly, where we need to improve!